WHO WE ARE
We are a leading healthcare organization, offering novel treatment concepts of the highest quality. We apply leading-edge science in addressing one of the most demanding healthcare challenges of our society –Chronic Kidney Disease.
Our Purpose
Mediprime is all about providing a future to people with Kidney Disease. About improving their quality of life by offering innovative solutions and treatment concepts of the highest quality.
Culture
Patient centricity stands at the core of our culture. We listen to our patients, understand their needs, and promise to always offer the most advanced and relevant treatment concepts. All our choices and efforts are focused on delivering therapeutic solutions that exceed the highest standards of quality. This is our commitment to our patients and our business partners who trust our vision and philosophy.
Values
Four core values shape, define and distinguish our organization:
INTEGRITY
We uphold the highest quality standards in our practice, complying with all regulations and industry codes.
PEOPLE
We care for all people who interact with our company, especially for those in need of our solutions and treatments. We are committed to improving the quality of their lives, hence our priority is to consistently support regardless of cost and effort.
EXCELLENCE
We aim to provide the highest quality products and services to our patients and continue to deliver exceptional results to our business partners.
INNOVATION
We are committed to transforming healthcare. We continuously pursue groundbreaking solutions, that will take renal healthcare to its next level. Focusing on the future is an integral part of our identity.
Vision
Our vision extends beyond introducing therapies that improve renal patients' health. We aim to make a remarkable impact on their lives. Our ambition is to build on our heritage of excellence and innovation, maintaining momentum and expanding as a vertically integrated organization able to successfully cover the entire dialysis value chain. We aim to continue investing in the dynamic expansion of Mediprime and long–term value creation.
HISTORY
Mediprime traces roots back in the early seventies, when a long journey started. Our founding vision was to establish an organization that would transform the treatment of patients suffering from kidney failure and elevate it to the highest standards of quality. Since then, we kept ourselves at the forefront of scientific innovation introducing numerous advanced solutions that made a remarkable difference in patients' lives.
Despite our rapid expansion, we managed to remain committed to delivering and demonstrating excellence in everything we do. We stayed firmly focused on our mission. To improve the overall health and well-being of the people with Chronic Kidney Disease. Today, Mediprime is recognized as a leading provider of kidney care products and services in Greece and as a pioneering company that has redefined and continues to shape renal care.
Being next to renal patients for more than 45 years, we learnt how to align ourselves with their needs and concerns. We gained some deeply held values, that keep alive our highest priority and driving force. The well being of our patients.
DIMITRIOS DIMITRIADIS M.D.
President
STRATEGY
Advancing healthcare is more than just offering the best available therapeutic systems. It is a complex effort that requires a solid strategy, that rests on certain essential elements. We have defined four essential pillars that guide us on the way to realize our vision.
01 Commitment
We stay consistently focused on the therapeutic area where we have proven expertise. Chronic Kidney Disease.
02 Excellence
We do not compromise on quality. Innovation and customer satisfaction shall keep differentiating us from competition and defining our identity.
03 Growth
We aim to systematically explore new avenues for growth. To cooperate with the best and create value through effective use of our resources and partnerships.
04 People
Our people are behind any of our aspirations. We aim to attract, develop and retain people who are motivated and talented enough to follow us on this long journey.
Our scale and experience gives us the confidence and strength to continue growing, evolving and raising the standards of healthcare, for the benefit of our patients.
GEORGE DIMITRIADIS M.D.
Vice President
OUR BUSINESS
In maintaining our position as market leader, we aim to offer the most innovative technologies that will further improve our patients' wellbeing and keep us ahead of the competition. To ensure growth in the long term, we constantly work on enhancing and expanding our range of products with relevant and promising treatment concepts. By applying a consistent portfolio strategy, we have managed over the past decades to build the most comprehensive line of products and services relating to Kidney Disease.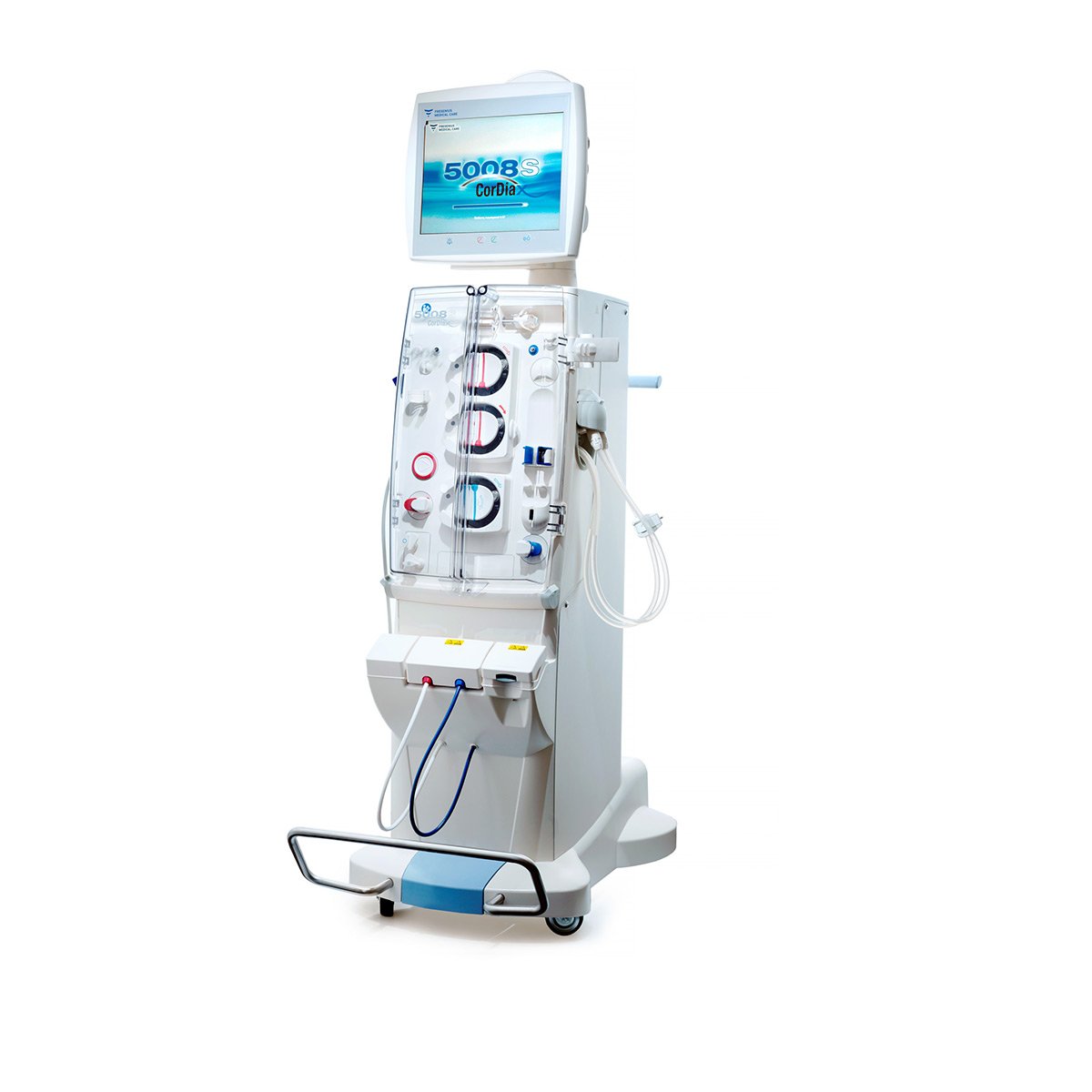 Medical Devices
We provide a full range of products relating to Hemodialysis, Pediatric Dialysis, Peritoneal Dialysis and Acute Therapies. This includes machines and modular machine components, dialyzers, bloodline systems, HD solutions and concentrates, water treatment systems, as well as data processing and analysis systems.
Pharmaceuticals
At Mediprime, we are focused on Kidney Disease, an area where we have the expertise and the scale to make a difference. Our ambition is to offer a broad, yet targeted, portfolio of medicines to address the needs of patients with chronic and acute renal failure. This integration of pharmaceuticals and medical devices underpins our leadership in the CKD field.
Business Services
By capitalizing on our knowledge of the industry, we offer Business to Business services for hospitals and dialysis clinics. The wide range of our competencies enables us to efficiently support complex health care facilities, at each stage of their life cycle. Our portfolio covers the entire value chain -from
project planning, turnkey construction and technical maintenance, to total operational management. All deriving from one single source.
CAREERS
At Mediprime, people matter. They are at the heart of our vision and their efforts make it happen. Their talent and commitment is the foundation of our success. Attracting and retaining the right employees enables us to continue making a difference to patients' lives.
Working at Mediprime
Our objective is to create a dynamic and rewarding environment, where people can make a difference. We promote a culture that encourages and supports high performance and innovative thinking. We foster a work environment where people feel valued and inspired to perform at their best.
Careers and development
We invest in our people. We are committed to helping them advance their skills so they can achieve their full potential. This is one of our key priorities. We systematically work towards this direction through a range of training and development programmes.
Benefits
Remuneration plays a key role in recruiting and retaining motivated people. Our approach to benefits and well-being is built to acknowledge and reward high-performance and commitment. In addition to that, we also provide a supportive working environment and a healthy work/life balance to drive well-being and satisfaction to our employees.
Apply
We aim to recruit people who share our vision and are ambitious about making a strong contribution to Mediprime's culture and performance.
For careers and recruitment enquiries: hr@mediprime.gr