Hemodialysis
Our hemodialysis portfolio has been developed to support healthcare professionals and patients at every stage of hemodialysis therapy. This includes the most technologically advanced hemodialysis machines and consumables of Fresenius Medical Care (FMC) product range.
Dialysis machines
5008 CorDiax & 5008S CorDiax
Machines of the 5008 generation are highly integrated systems, designed by Fresenius Medical Care to offer ONLINE haemodiafiltration (HDF) with easy handling and efficient use of resources.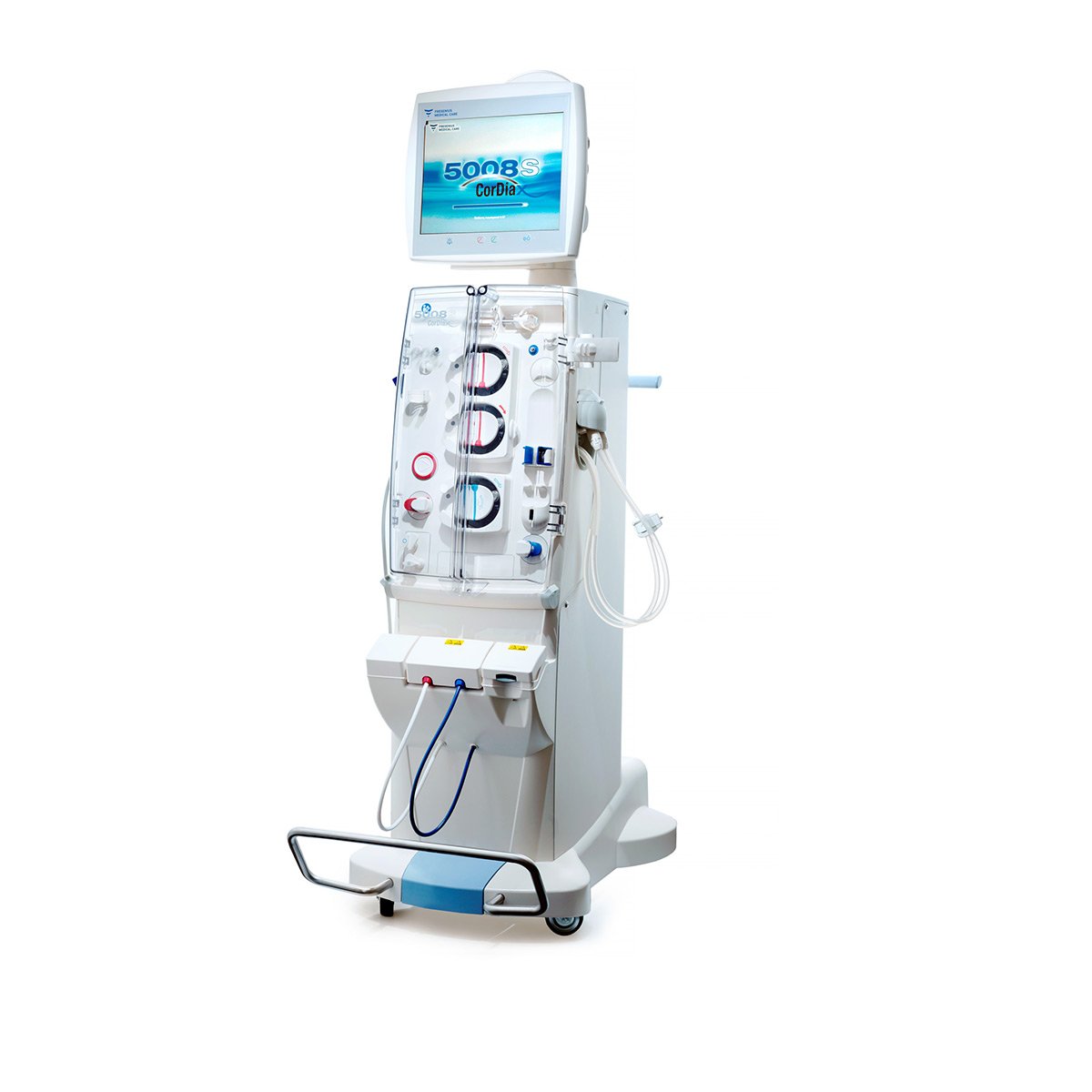 Key features:
Ensuring effective dialysis dose
Highest level of patient safety
Optimized ergonomics and compact design
Easy, rapid and safe data management
Well-designed user interface
Optimized workflows
4008S classix
The FMC 4008S classix has been developed to provide safety and operational efficiency for all important treatment options. It combines technological enhancement with a clear emphasis on delivering the highest quality HD treatment, while maintaining its proven reliability and cost-efficiency.
Key features:
Advanced dialysis fluid circuit with highly-precise volumetrically controlled ultrafiltration
Consistently reliable hydraulics
High-quality HD treatment to protect your patient
Cost effective use of resources
Easy, fast and intuitive handling
Advanced treatment options
Dialysers and filters
Dialysers
We offer the full range of Fresenius Medical Care range of dialyzers, covering all requirements of various therapies and clinical needs of our patients.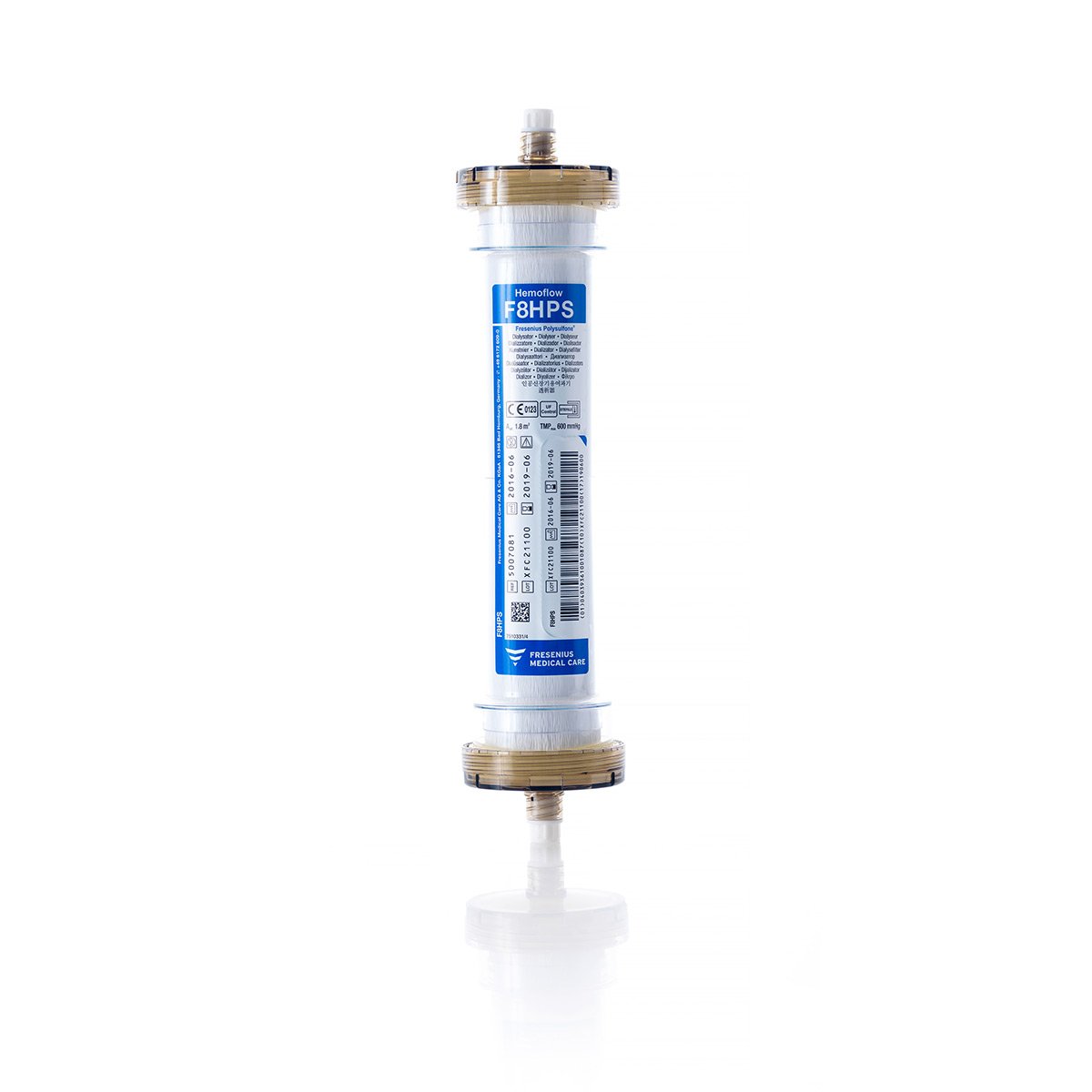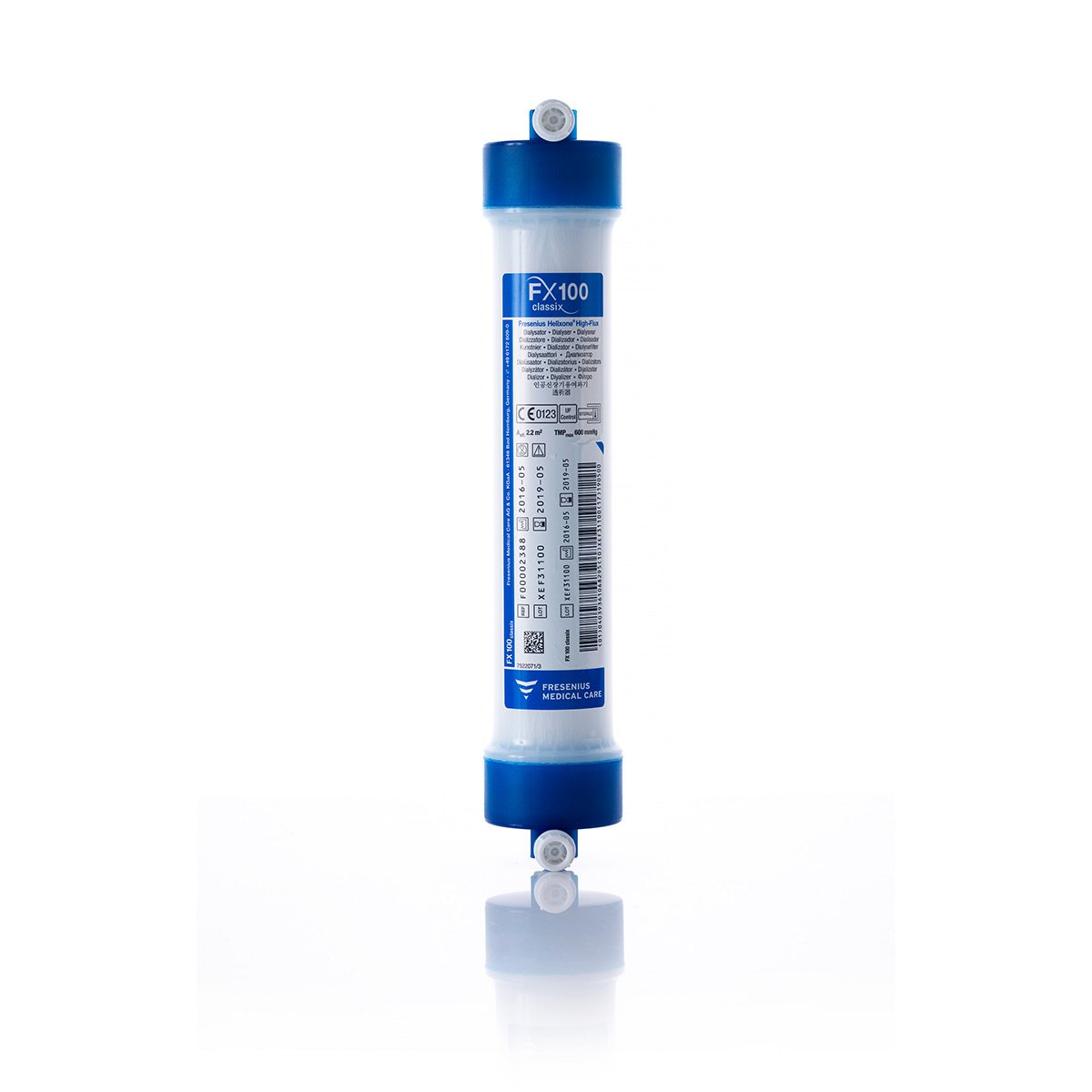 FMC dialyzers are characterized by:
High degree of safety during each and every treatment
Endotoxin retention
Minimal resistance to solute transfer across the membrane
Excellent performance profile
Biocompatibility
INLINE steam sterilization
Our FMC dialyzers portfolio includes:
F-series dialysers with Fresenius Polysulfone® membrane
Fresenius Polysulfone® is recognized for its biocompatibility and high performance, and considered as a benchmark for all membrane improvements and developments. It is available in the F-series dialysers, offering good endotoxin retention and an excellent haemocompatibility.
FX-class dialysers with Helixone® membrane
Continuing to set the standard for novel dialysis products, the FX-class of dialysers combine an innovative housing design with an advanced dialysis membrane – known as Helixone®. This membrane provides an improved performance profile, excellent haemocompatibility and a high endotoxin retention capacity.
Dialysis fluid filters
The quality and purity of the dialysis fluid are of major concern in renal replacement therapies. The DIASAFE®plus filter, located at the end of the water treatment chain, ensures the safe production of ultrapure dialysis fluid.
Key features:
Fresenius Polysulfone® fibers
Excellent endotoxin retention
Ultrapure dialysis fluid
High-quality haemodialysis treatment
Key step towards Good Dialysis Practice
Key features:
Reliable geometry of the cutting-edge for safe and virtually painless puncture
Colour-coded for immediate recognition of the needles
Optimized geometry and flow
Biocompatibility
Bloodlines and tubing systems
Key features:
Ergonomic components and layout
High haemocompatibility and low cytotoxic reaction
Certified quality systems for development and production
Assurance of highest safety and performance
Key features:
Hygienic Delivery of Bicarbonate
Convenient Handling with Lightweight Packaging
Less Storage and Preparation Space
Two Flexible Bag Sizes (650gr & 900gr)
Disinfectants for haemodialysis
Citrosteril: for Heat Disinfection of Haemodialysis Machines
Puristeril plus: for Cold Disinfection in Haemodialysis Machines