Peritoneal Dialysis
We offer a range of peritoneal dialysis products that enable suitable patients to undergo dialysis in the comfort of their own home. By using peritoneal dialysis, they are able to maintain a good quality of life and play a key role in their therapy whilst remaining in a familiar environment.
Systems
sleep•safe
The sleep•safe is an Automated Peritoneal Dialysis (APD) system, developed to substantially improve patients' quality of life. Due to its quiet and easy set-up, flexible treatment schedules and automatic operation, sleep•safe is the system of choice for a wide range of patients.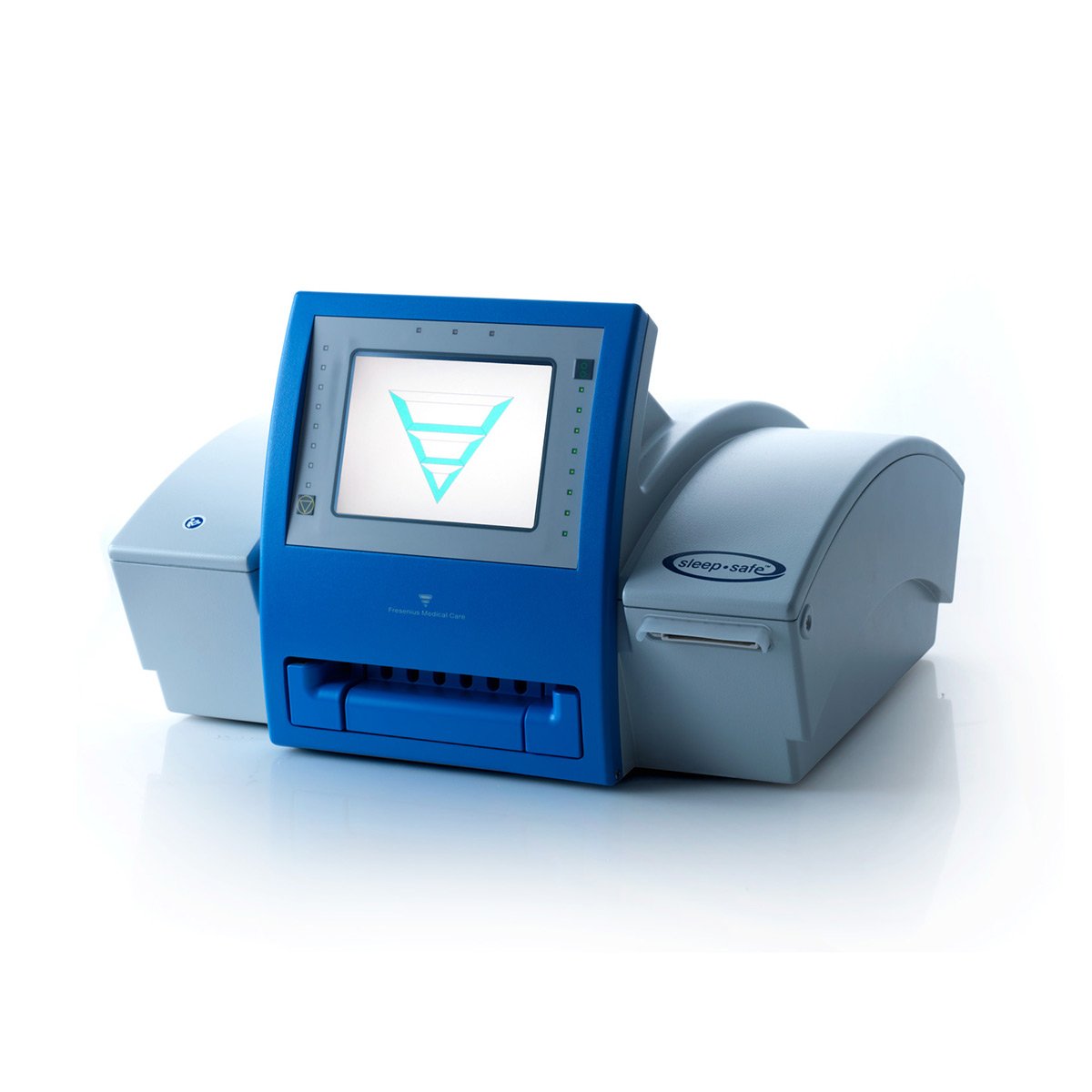 Key features:
Quiet operation
Easy handling
Lower contamination risk
Comprehensive set of safety features
Automatic solution check
Overfilling protection
Optimize treatment with PatientOnLine software
Profiling options
Patient card
stay•safe
The stay•safe system has been specifically designed to help patients with their daily Continuous Ambulatory Peritoneal Dialysis (CAPD) treatment in a safe and convenient way. Operating errors are essentially excluded. This innovation has resulted in improved safety levels, patient compliance and excellent clinical results.
Key features:
Extra Safety built in
Less risk steps
Guided operation
Free from breaking cones and clamps
PD FLUIDS
We offer a comprehensive range of biocompatible PD fluids for Continuous Ambulatory Peritoneal Dialysis and Automated Peritoneal Dialysis. Our products allow therapy to be adjusted more precisely to the patient's needs and alleviate clinical problems, such as peritoneal membrane changes, declining peritoneal ultrafiltration and residual renal function as well as infection.
Key features:
pure bicarbonate buffered (lactate-free)
physiological pH • ultra-low content of glucose degradation products (GDPs)
better correction of metabolic acidosis
excellent tolerability
PVC-free Biofine® foil
Key features:
ultra-low content of glucose degradation products (GDPs)
pH-neutral PD solution
excellent tolerability
PVC-free Biofine® foil
Key features:
effective standard PD fluid
PVC-free Biofine® foil
Body Composition Monitor
BCM
The Body Composition Monitor is an innovative analysis system that enables fast, accurate and non-invasive fluid status monitoring. In addition, it distinguishes muscle mass from pathological fluid overload thereby allowing the detection of malnutrition in patients with kidney failure.
Key features:
measures the individual overhydration
improves management of hypertension and fluid status
provides a basis for nutritional assessment
determines "V" for dialysis dose prescription
measures non-invasively, fast and easy